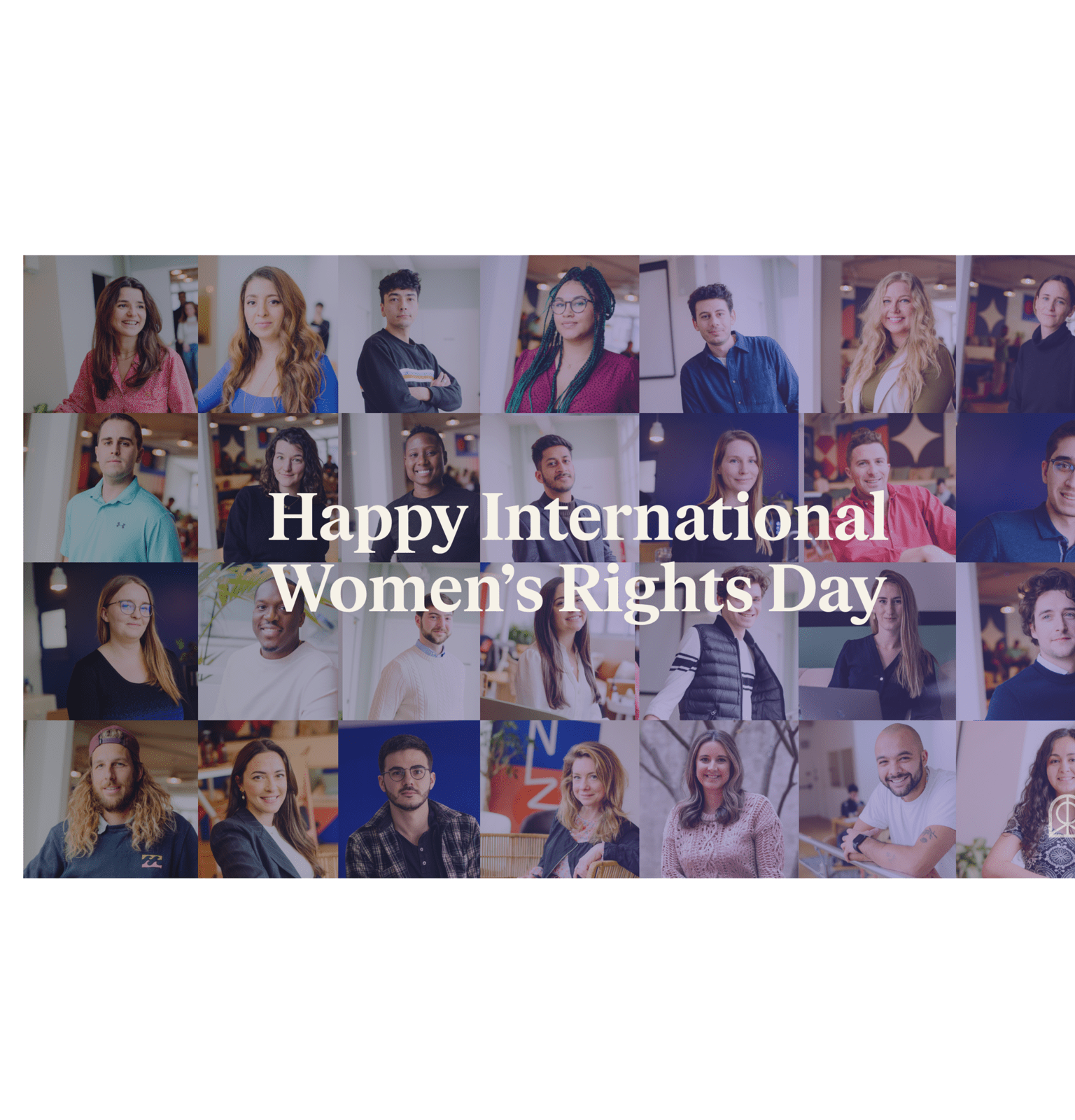 International Women's Rights Day—What Does it Mean to Us at Reveal?
International Women's Day (IWD) takes place on March 8th every year.
The movement began in February 1909 in the United States as National Women's Day. However, in 1910, at the second International Conference of Working Women in Copenhagen, Denmark, it was unanimously approved by the female attendees from 17 countries after women's rights activist Clara Zetkin called for an international women's day to uplift the voice of women around the world. International Women's Day was officially established for the first time in March 1911, and the date was fixed as 8 March in 1913.
The United Nations celebrated it for the first time in 1975 and by 2014, it was celebrated in more than 100 countries, and had been made an official holiday in more than 25 countries. However, over the years, International Women's Day celebrations have strayed far from its political and activist roots and in many countries today, it is largely commercialized, with men buying flowers and other gifts for the women in their lives on March 8th.
However, today we want to embracing the roots of this phenomenal movement by using the moniker " International Women's Rights Day" highlighting the continuous need for progress where it concerns women's rights.
The theme of the International Women's Rights Day 2023 is #EmbraceEquity - acknowledging that equal opportunities for women are not enough as we all start from different places, and that true inclusion and belonging require equitable actions.
What Does International Women's Rights Day Mean To Us?
International Women's Rights Day is about celebrating the stories of ordinary women who have been makers of history. It is rooted in the centuries-old struggle of women to participate in society on an equal footing with men. It is also a time for us to reflect upon the progress made as well as the long road ahead.
Often when we hear conversations about great SaaS leaders, the discussion is often centered around great leaders such as Brian Hulligan - HubSpot or Jason M. Lemkin - EchoSign (acquired by Adobe). But somehow, these conversations are often void of the names of great women leaders in SaaS, some include, Melanie Perkins (Canva) and Whitney Wolfe Herd (Bumble), and the list is inexhaustible.
Here at Reveal, we believe that when organisations are made up of at least 40% women in senior leadership, they are more likely to offer equitable pay as well as create trust and higher job satisfaction among employees.
Last month, we launched a Women in SaaS initiative with the aim of creating a safe space for women to share their stories of success and the challenges they face while navigating the SaaS industry, as well as discuss how we can drive change.
One of the primary objectives of the Reveal people team has always been to create and implement policies that simultaneously improves gender equality and equity. Unequivocally, we believe that company culture plays a crucial role in shaping a diverse, equitable, and inclusive workplace.
This campaign is about us #EmbracingEquity as an organization and highlighting the fact that gender equality and equity is at the core of Reveal's values.
As a People team, our action for the advancement of women has taken four clear directions:
Building a global career path map to reinforce equal access and to give equitable opportunities for career development.
Embracing diversity, equity and inclusion by creating a safe environment, and continuously developing our company culture and values through regular DEI programming.
Fostering open and honest communication through training and development via our annual training allowance as well as learning & development initiatives.
Acknowledging everyone's individuality and complexity by supporting team members and offering direct assistance to disadvantaged groups by assuring that every team member has regular 1 on 1s with their manager as well as having regular check-ins.
Today a central principle of our company is that no enduring solution to diversity, equity and inclusion as well as the challenges we face can be found without the full participation, and the full empowerment, of the great women in our company.
So let us #EmbraceEquity together by joining voices to wish each and every woman a "Happy International Women's Rights Day".
Learn more about our approach to company culture, diversity, equity and inclusion, in our most recent blog post written by our VP People Emilie Blanchard.